<!––div class="cursor"––><!––/div>
Audits, SEO & Optimization
AUDITS, SEO & OPTIMIZATION
Car owners know that we have to take our vehicles in for inspection and a tune up on a regular basis, but we don't always pay the same consideration to our websites. Just like our cars, it goes without saying that everyone wants their website to run at peak condition. In terms of a website, this means that we want it to rank well in search engine results. After all, what's the point in having an online presence if it's not showing up in searches? With that in mind, how can you ensure that you're getting the search results that you need?
A website audit is the first step and a crucial one. It lets you know how well your website is performing, and identifies any changes that could be made to improve its results.
A Graphcom website audit takes a look at your Website Optimization — Is your website error-free and user-friendly? — and your Search Engine Optimization (SEO) —the ways that you can bring people to your website through Google searches, etc. After completing an audit, we'll present you with our findings, and we can also make any necessary online changes for you.
Our first step is to review your website by going though the UX, or User Experience. By doing this, we find out how appealing and useable your site is to its visitors. Here, we determine which improvements or changes could be made in terms of your site's visual impact, its layout, navigation, the information and content it presents, and so on.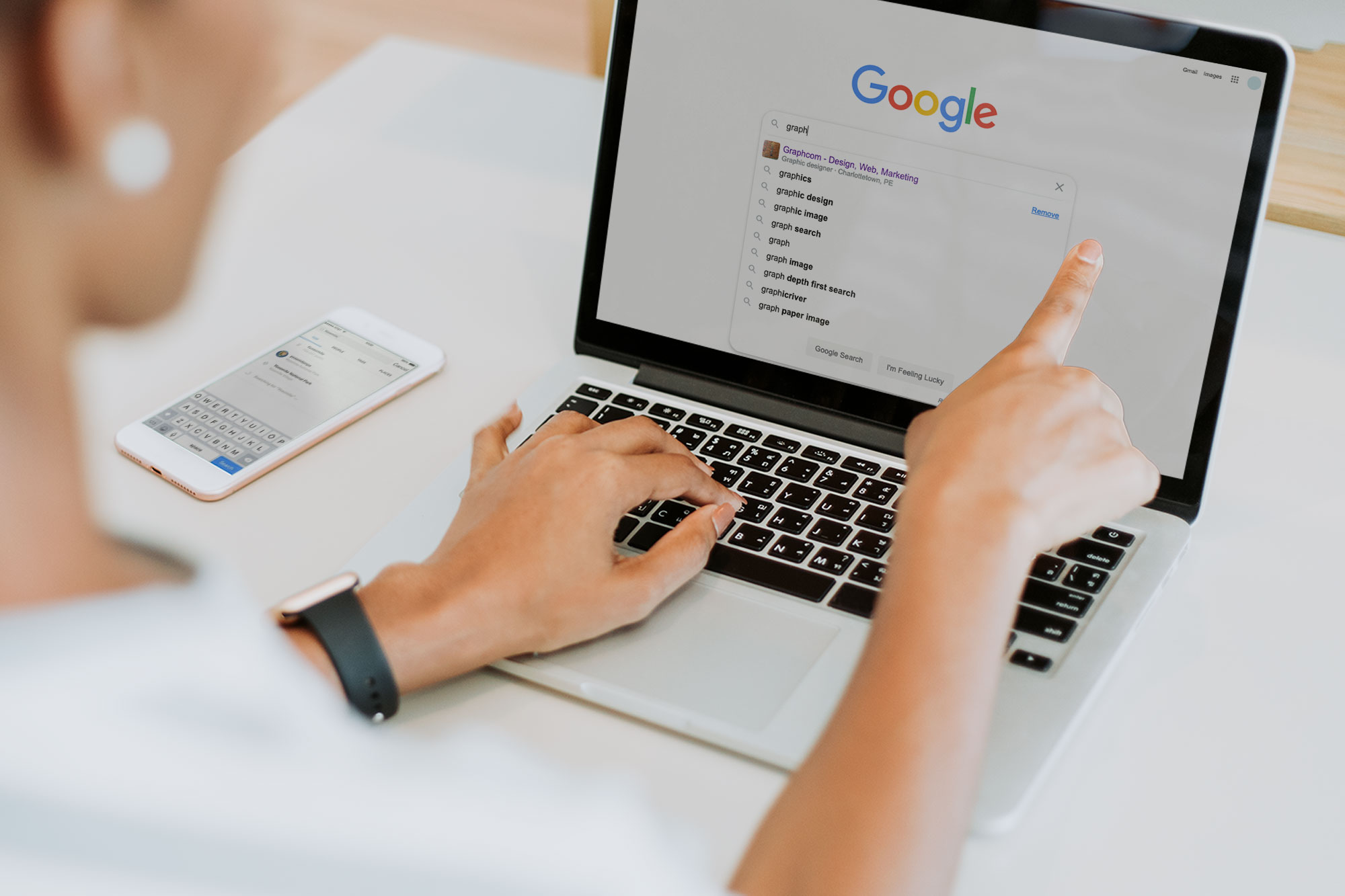 SEARCH ENGINE OPTIMIZATION (SEO)
At this stage of the audit, we explore the ways in which your website attracts users with the goal of turning those users into customers. There are two types of SEO: Paid (ads, etc.) and Organic (referrals, searches, etc.). Organic is by far the more successful in terms of click-throughs (the number of people who actually "click through" to your site), and it's the method that is most affected by on-site optimization.
To optimize your website for search engines like Google, we review your site at the three stages search engines enter in order to bring its results to users. The first is known as Crawling. Search engines are constantly crawling the web looking for new information — new sites and changes to existing ones. Once this information is discovered, it's Indexed by the search engine; basically, it stores your site for search reference. Finally, your site is Ranked, meaning it's placed in an order in which the search engine will show your site in search results based on a number of factors that determine your site's quality and ability to match what the user is searching.
Admittedly, there's a lot to consider here. Each stage has its specific challenges: key words (identifying and implementing), title tags and metatags, site speed, mobile-friendly requirements, HTTP vs HTTPS, Alt Text, hyperlinks... At Graphcom, we can perform a site audit for you, provide you with a report identifying any issues found as well as the methods by which to fix them, and we can also perform the corrections for you. Contact us to get your site performing at its peak.